Easily plan from start to finish
Get total project transparency
What is the best way to keep track of projects? Empower your teams with Wrike's project tracking software.
Templates to elevate your projects
Organize teams and hit targets with project management tracking templates from Wrike.

Keep all your apps in one place

Stop wasting time switching between apps. With Wrike's 400+ integrations, you can use all your favorite tools on one project tracking system.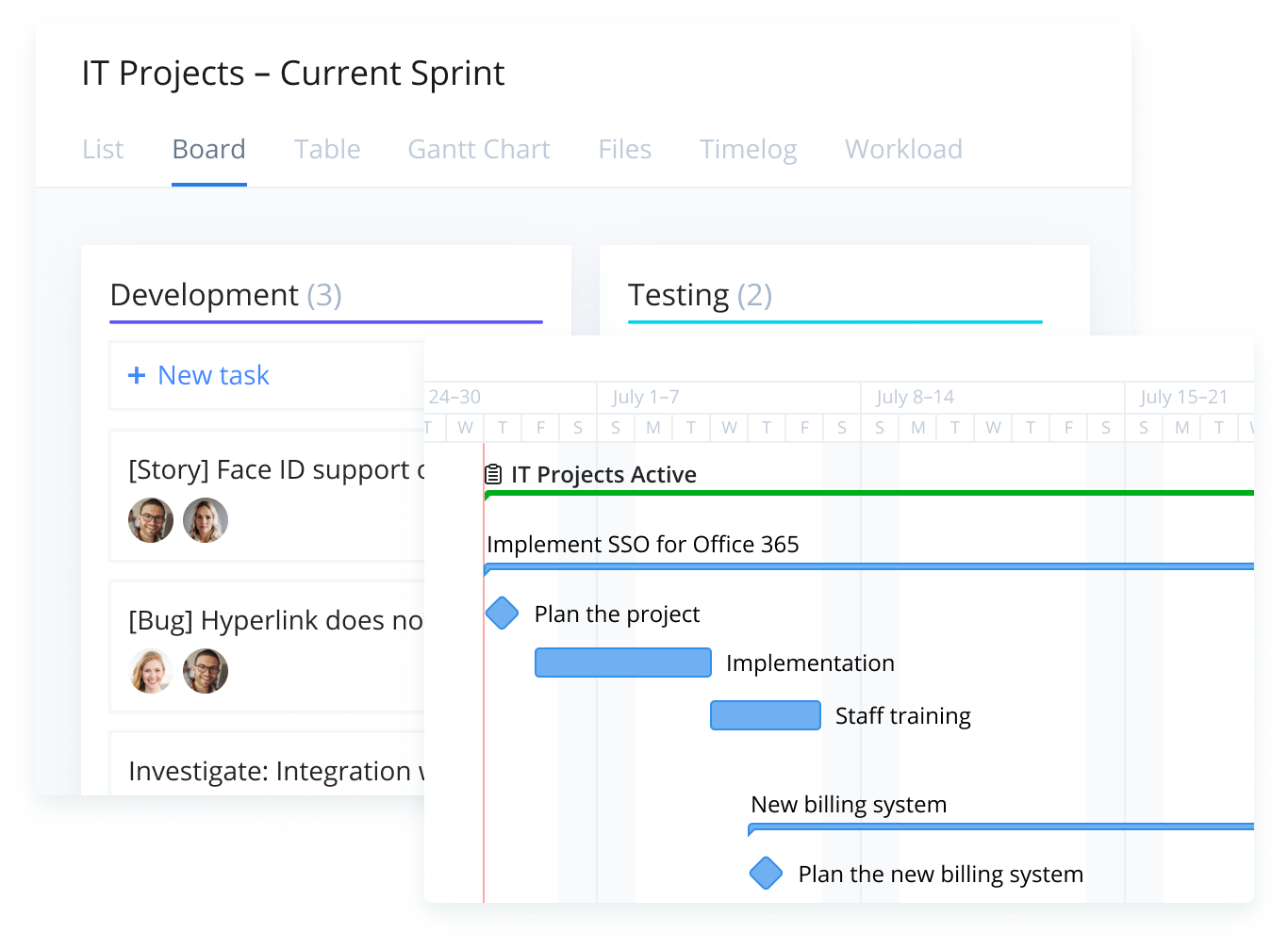 How to track projects with Wrike
Use customizable tools to keep track of projects in Wrike. Set project timelines and milestones with flexible Gantt charts — adjust easily with the drag-and-drop builder. Build Kanban boards to quickly view task status and track progress across the company.
Project management tracking is the practice of monitoring progress across all your team projects to ensure everything is going to plan.
Use project tracking software with visibility-boosting features. Map with Gantt charts, manage with Kanban boards, and monitor with dashboards.
A project tracking system is a set of processes and tools to help you successfully manage your projects, from the planning stage to final results.
The best project tracking tools will be customizable, simplify team collaboration, provide visibility, and help you scale your business.
Power projects with these resources
Explore the benefits of Agile management
Versatile project tracking software